Wednesday, May 8, 2013 at 10:46 am by
Rebecca Palermo
For the past three years, Google has attempted to become more transparent by releasing reports about which governments are requesting it to remove content from its search engine or other sites. Their latest report covering the last six months of 2012, shows a significant increase of 26% more requests from governments to remove videos from Youtube, delete blog posts from Blogger, or remove items from Google's search results, making them harder to find. The reports show that the number of requests have been increasing steadily for the last three years. Since Google controls a significant amount of international internet traffic, its decisions about what to show or restrict access to can have far reaching consequences.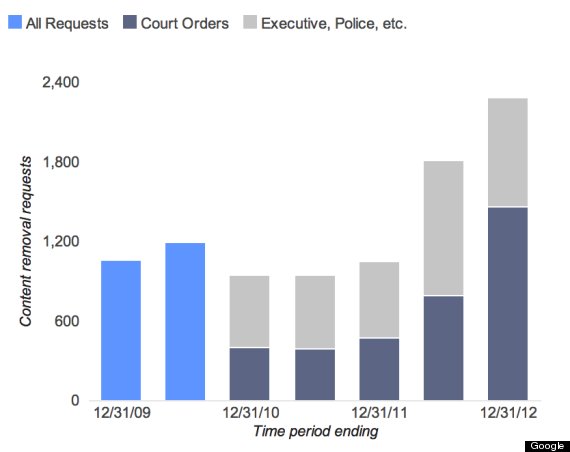 In a blog post, Google wrote:
It's become increasingly clear that the scope of government attempts to censor content on Google services has grown. In more places than ever, we've been asked to remove political content…or blog posts criticizing government officials or their associates.
This latest report also clarified whether videos were taken down for violating Google's community guidelines or for violating local laws.