Friday, May 23, 2014 at 9:41 am by
Guest Blogger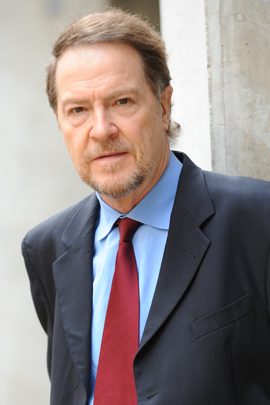 This guest post by John Whitehead was originally published on May 19 by the Rutherford Institute. 
"Police are specialists in violence. They are armed, trained, and authorized to use force. With varying degrees of subtlety, this colors their every action. Like the possibility of arrest, the threat of violence is implicit in every police encounter. Violence, as well as the law, is what they represent."

— Kristian Williams, activist and author
Living in a free society means not having to look over your shoulder to see whether the government is watching or fearing that a government agent might perpetuate violence upon you.
Unfortunately, as I detail in my book A Government of Wolves: The Emerging American Police State, subjected as we are to government surveillance, body scanners, militarized police, roadside strip searches, SWAT team raids, drones, and other trappings of a police state, "we the people" do not live in a free society any longer.